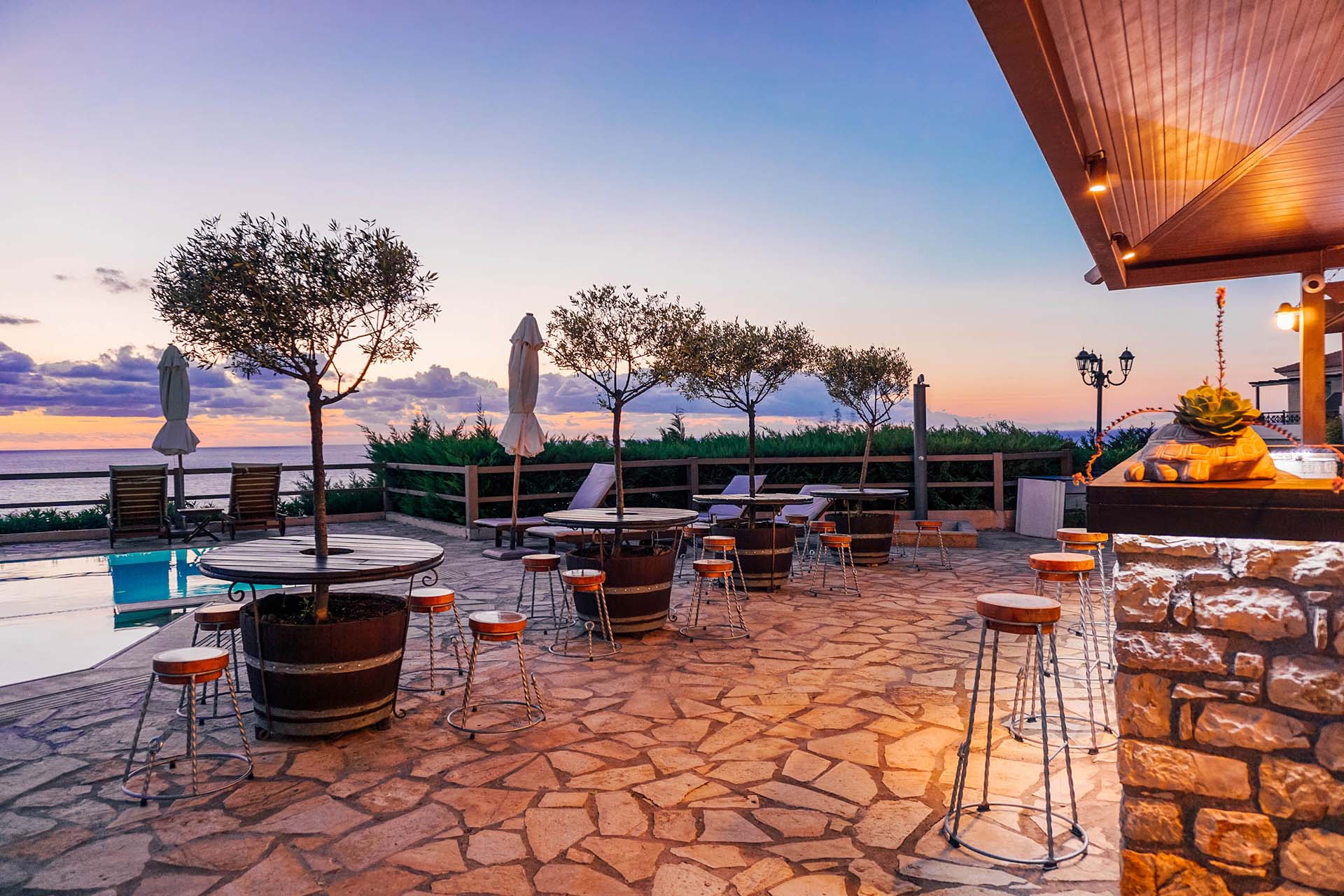 Welcome
Welcome
to Natura Club & Spa
"Natura Club" is a family run hotel, and can accommodate guests above 16 years old, located in the western Peloponnese, in the Bay of Kyparissia, the longest beach in the Mediterranean, where the mountains rise amongst olive groves & lush forest in an area renowned for its outstanding natural beauty, which is protected by the world heritage society.
The complex which is built into the hillside within an Olive grove, is on a 10 acre site just 700 meters from the sea & at an altitude of 80 meters. 5 km to the south is the quaint village Kalo Nero, which is situated at the intersection of routes to Athens -Tripoli- Kalamata & Patras - Pyrgos - Kyparissia - Pylos.
Luxury Stay
Hotel Natura Club blends perfectly with the natural environment, built as a small village in the traditional architecture of the homes in the area, hipped tile roofs, and a strong element of stone and cobblestone walkways.
READ MORE
Kalo Nero | Kyparissia
The surrounding area is rich in natural beauty, historical and archaeological sites. There is easy access to many of these areas, such as the waterfalls of the Neda and Polilimnio, Lake Kaiafa, the Voidokoilia beach and many others.
READ MORE